Melbourne Town Hall (MTH) Pipe Organ Samples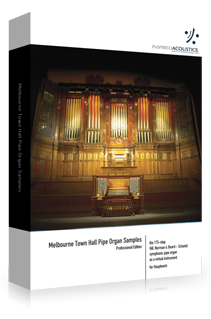 Melbourne Town Hall Pipe Organ Samples (MTH) is a symphonic virtual pipe organ chromatically sampled stop-by-stop from Melbourne Town Hall, Australia. The organ was originaly built by Hill, Norman & Beard (of England) in 1929, and fully refurbished and enlarged in 2001 by Schantz Organ Company of the USA. The 4-manuals and pedal organ has 175 speaking stops on 5 divisions and 3 sub-divisions.
---
Please note that our boxed delivery products may be affected by international shipping restrictions.
To see our detailed policy on shipping restrictions please click here.