Help center
---
Interface layout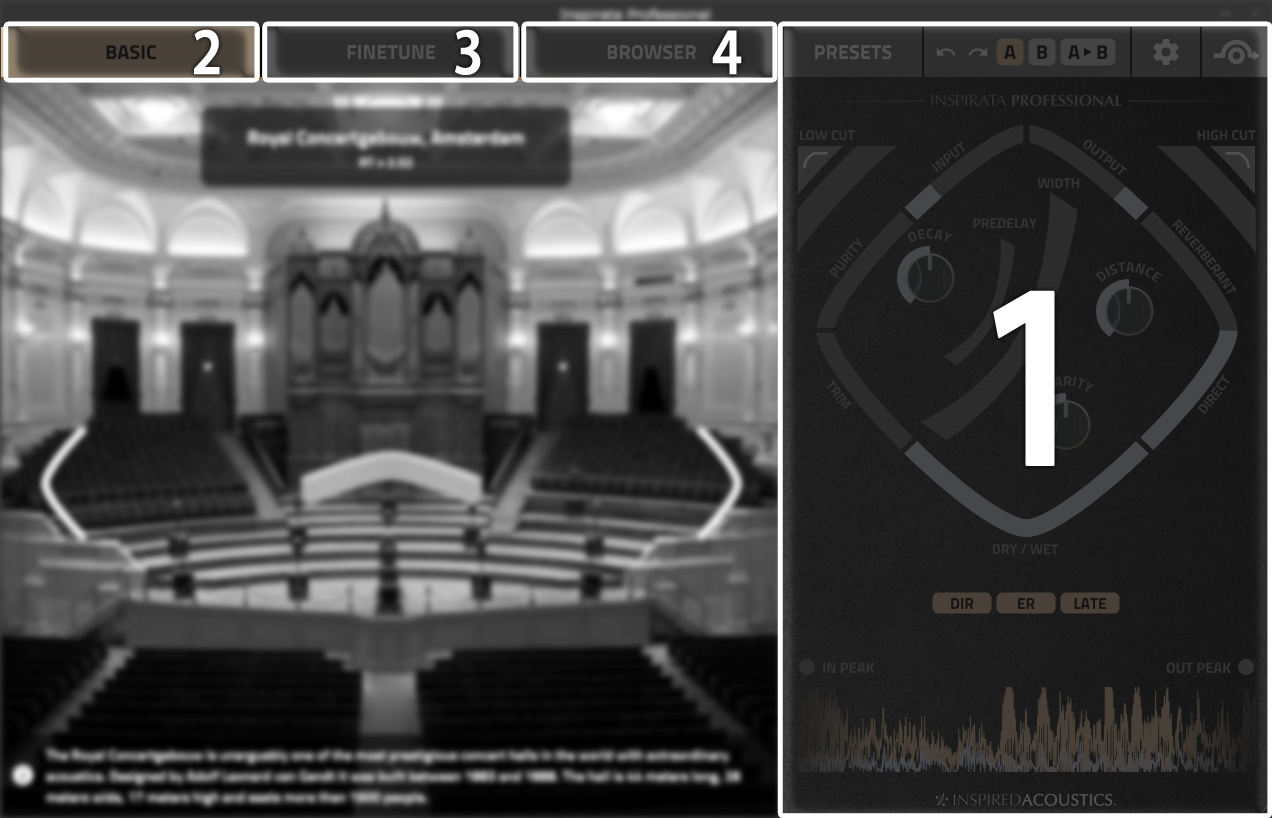 1 Main control panel
The main control panel shows the controls that are most often used and helps you adjust some of the key parameters here.
2 Basic page
The Basic page shows the photograph of the space along with a short description and allows you to switch halls with the Next and Previous buttons, without a glitch in the sound, and to rotate your listening position with the central arrow.
3 Finetune page
The Finetune page is one of the most important pages where every detail of the acoustics can be controlled, from your source and listening position to the subtle details of delay. This page is available in the Personal, Professional and Immersive editions only.
4 Browser
The Browser page allows you to browse, filter and select between different spaces and halls, and it is the key page where you see all the room content available to your Inspirata instance.