Help center
---
[Solved] No rooms appear when I start INSPIRATA.
The Roompack in Inspirata is provided as a separate download to allow you updating the plugin without the need to re-download the rooms. Note that the Room Pack folder has no installer.
When you first start Inspirata, it may not display the full library of rooms initially, but show only one room or even no rooms at all. Do not worry, you just need to add the room folder path to Inspirata to allow it to recognize the rooms.
To do this:
Start Inspirata. Go to Settings in Inspirata (cogwheel button on the top right) and
Add the path of your room pack folder to let Inspirata recognize the downloaded rooms.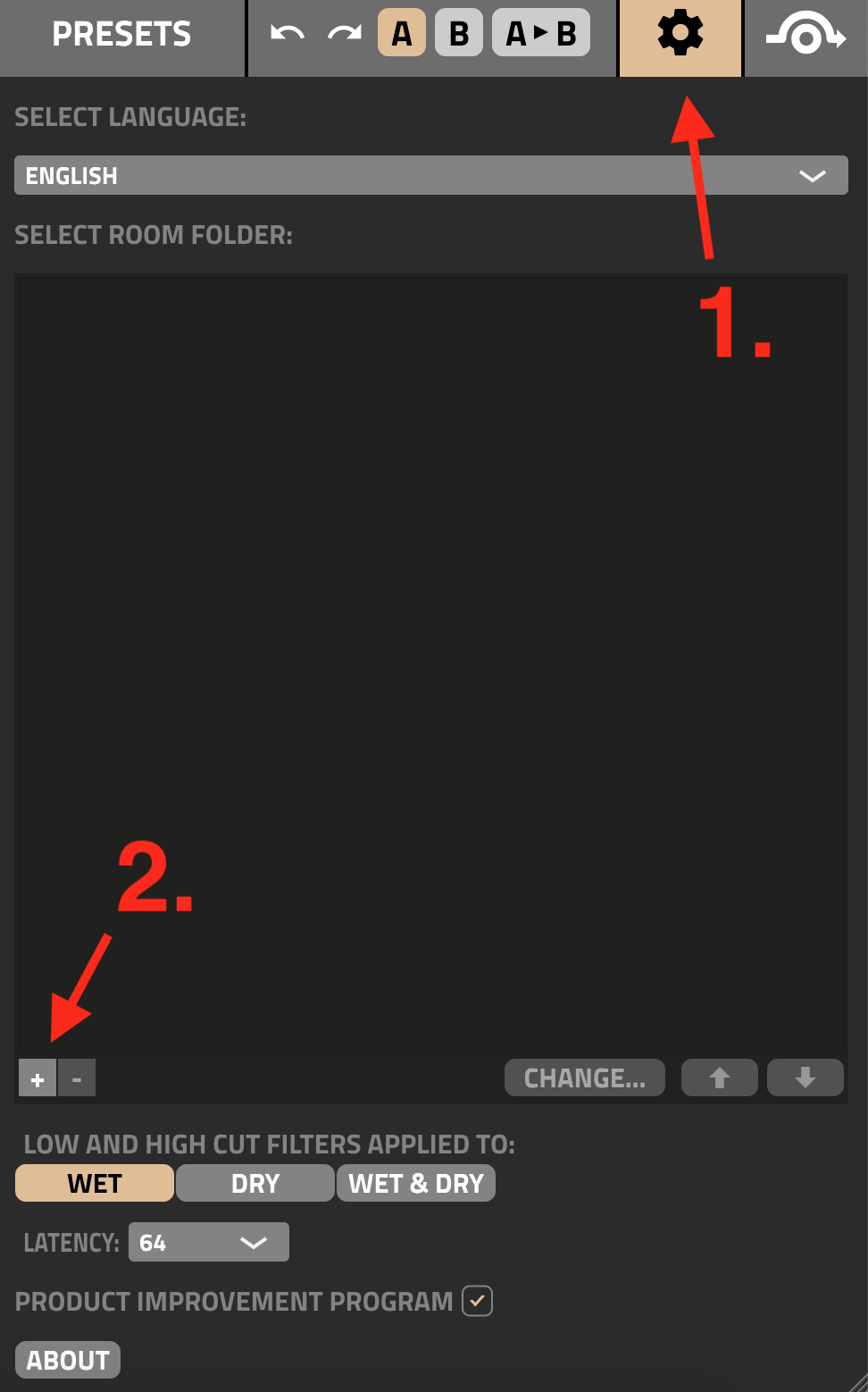 Note that you can move the download room pack folder to any other location after you downloaded them or after you added the path to Inspirata. If you do so, you need to re-add the folder path to Inspirata during the next launch.
---
Related articles
Installation
Information
Views: 1894
Last updated: 23 March 2022
Applies to
INSPIRATA