IA Connect
What is IA Connect?
IA Connect is an app for the PC and the Mac that allows you downloading Inspired Acoustics products. These products are often very large and could be difficult and slow to download without a proper app.
Large files can get corrupted easily during a download and such errors need to be located and the corrupted file re-downloaded. This can be very time consuming and inconvenient. On the other hand, the geographical distance between a download server and your computer can be significant, badly impacting the download speed and experience. This is what IA Connect tries to resolve by automatically choosing servers near you and handling all the error checking and corrections without the need of intervention.
How can I use IA Connect?
First, you need to download IA Connect from our website. Once you register a product, download links will be displayed in the My Products section and also e-mailed to you. The IA Connect app itself is relatively small, less than 100 MB.
Once IA Connect is installed - and every time it starts up - it will try to connect to our servers to check for updates automatically downloads and installs them and if there are updates. It is mandatory to use the latest version of IA Connect at all times to make the service operating correctly.
1. Log in using the same credentials that you use at www.inspiredacoustics.com
On the first launch of the application, you need to choose your download folder. Make sure this is a local folder and not an external hard disk drive as they tend to work less reliably with IA Connect. Also, make sure you have enough free disk space to store the downloaded data.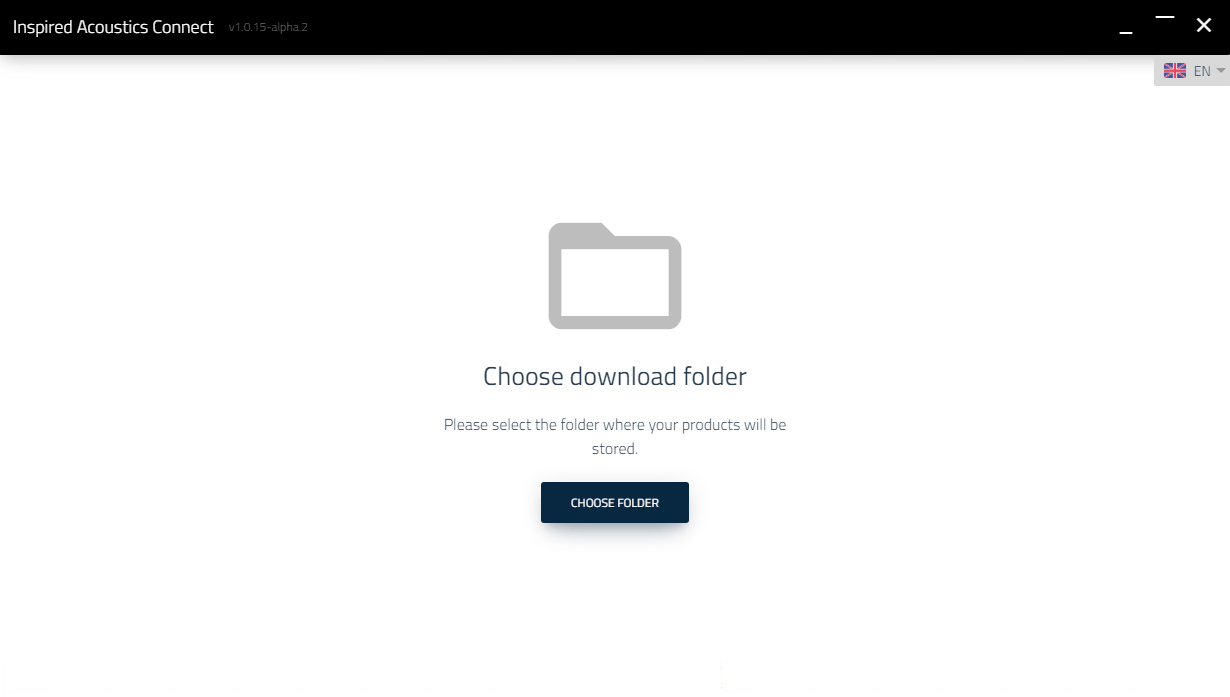 Once the download folder is chosen and you are logged in, you will see your registered products.
2. Choose the products to download and Press the 'Play' button to start downloading.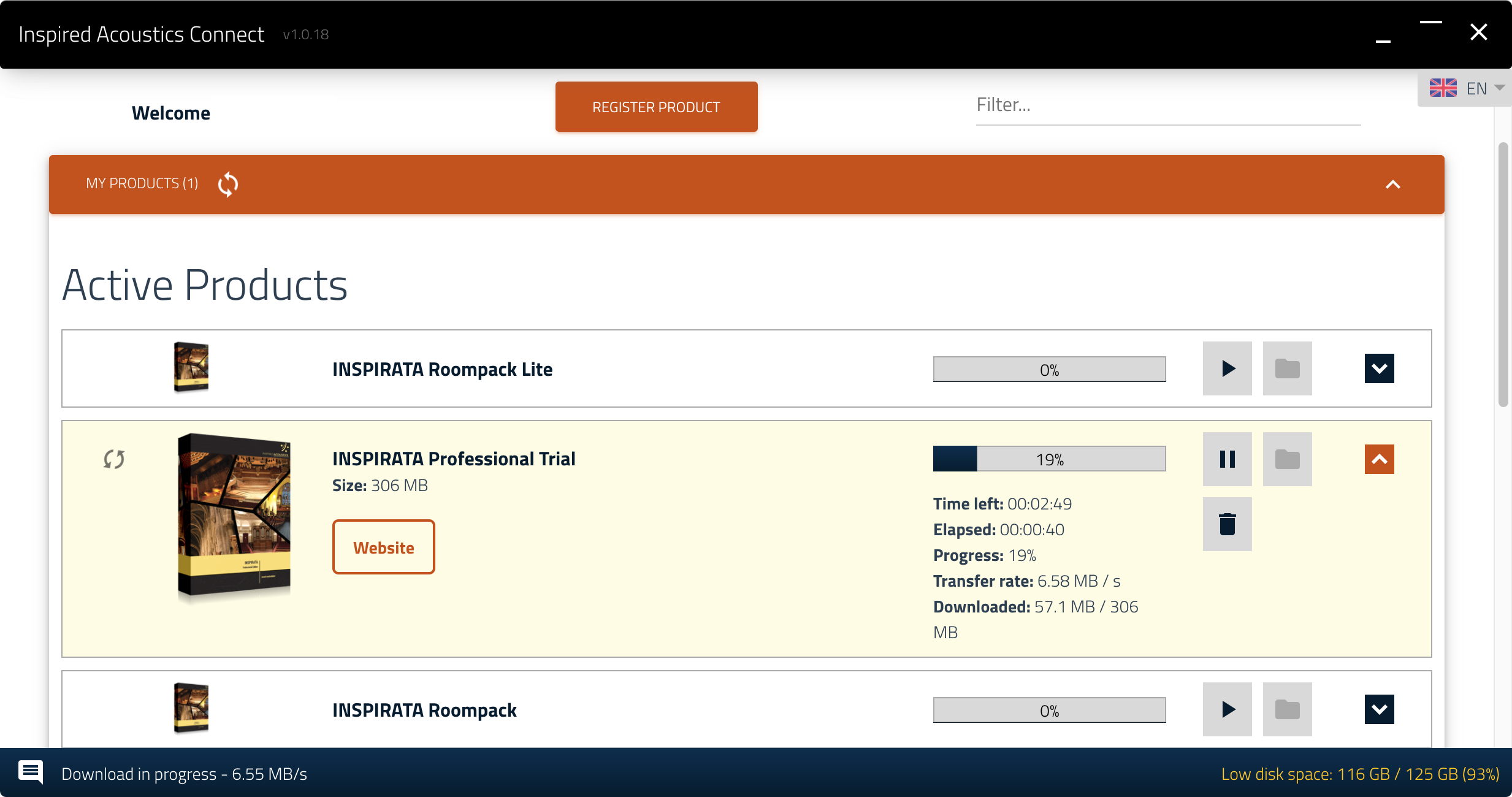 3. As soon as the download is finished you can safely click the 'Folder' icon to navigate to the downloaded files and from there you can launch the installation.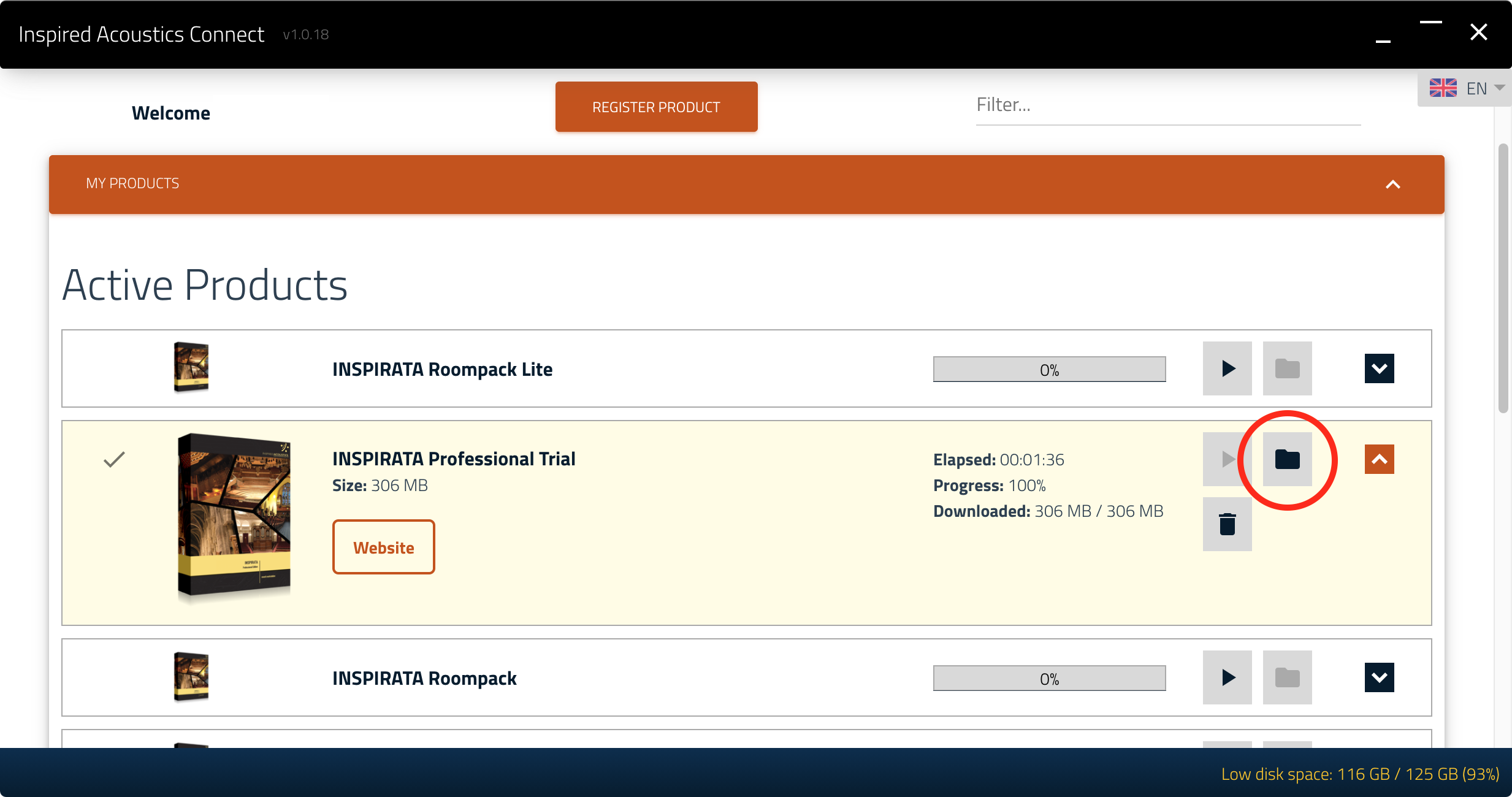 4. The product installers and/or package files are located in the Products folder and any additional updates can be found in the Updates folder.